Nursing-PHC 2019
About Conference
Euroscicon takes immense pleasure in inviting for the "30th International Nursing and Primary Healthcare Professionals Congress" dated on October 21-22, 2019 in the beautiful city of Las Vegas, USA. The conferences revolves around the theme "Surrendering the Future in Healing Hands"
Nursing-PHC 2019 is an excellent opportunity for healthcare providers to authenticate and improve clinical experiences, acquire new management skills, network with experts from around the world, learn about new services, products and advances in the fields of Nursing and Primary Health Care. The conference will have distinguished international, national, regional and local experts. Sessions are designed so as to allow the participants to cover a wide array of topics such as Pediatric Nursing, Midwifery, Psychiatric Nursing, Geriatric Nursing, and Primary Health Care etc. The congress will also have exhibitors and workshops on various related topics.
The conference will summon influential people for studying challenges, solutions and opportunities for improvising health care through nurse-led organizations. The conference will have talks from many eminent personalities in the form of Keynote speakers, Plenary speakers, presentations in the form of posters as well as E-posters and workshops. The congress aims to focus on Nursing and Primary Health Care, development of workforce and supporting transformation of inter-professional methods to address the need of hour for the population in need of care.
Nursing-PHC 2019 focuses to enhance culturally compatible, skilled and equal care resulting in improvement of health and for the well-being of the people all over the world.
Session Tracks
The primary aim of nursing profession is to care for communities, families and individuals for maintaining the health and wellbeing. Nurses differ from healthcare workers on the basis of their approach towards patients, training and scope of practice. Nurses can opt for different specialties along with difference in authority for prescription. Nurses have traditional public image of working within the order of physicians, nevertheless nurses are permitted by many jurisdictions to practice independently. Nurses work in collaborations with therapists, physicians, patients and their family with whole and sole motto of treating the ailment and improve the quality of life.
Nursing education is comprised of practical and theoretical training with determination of preparing them for their duties as nursing professionals. This training is generally provided by medical professionals and experienced medical nurses qualified for educational tasks. Many countries provide education courses either for general nursing or for specialized areas like pediatric nursing, veterinary nursing, cancer nursing, geriatric nursing etc. Typically for registering as a nurse, four year courses have to be undertaken. Post-qualification courses are also available for specialization within nursing.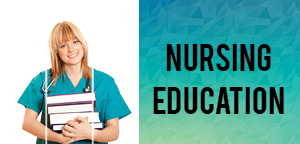 Nursing management comprises of performing leadership functions of supremacy and decision making ability among the employed nurses of particular organization. The process of management includes organizing, planning, staffing, directing and controlling. An advance degree course in nursing is essential for acquiring management positions. Basic responsibilities of a nurse manager include maintenance of sufficient qualified staff for operating a unit, budgeting the expenditures according to the funds, safeguarding issues related to patients and keeping an eye on routine operations along with preparing for unpredicted incidences that may arise.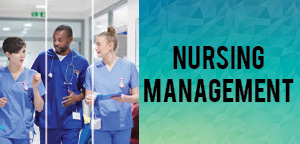 Advanced practice nurses include certified nurse midwives, clinical nurse specialists, certified nurse anesthetists etc. advanced practice registered nurses represent underutilized basis of healthcare providers. They are putting forth better approaches for conveying financially savvy care and expanding access to qualified specialists for some patients and their families. They are frequently giving social insurance to under-served populaces. While they work in collegial limits with doctors, they should be set up to determine and treat patients to have intense and constant sicknesses and to endorse pharmaceuticals. These obligations require nursing experts who are as keen and adroit as they are minding and empathetic.
The main focus of pediatric nursing is of neonates and children up to their teenage years. Pediatric nurses are trained for administrating medicines and procedures directly on children based on suggested nursing plans. Developing communication skills, observing vital signs, are key factors for pediatric nurses. Other responsibilities include awareness about the anxieties of children and parents, physical presence during stress and instigating strategies for helping children and family members in coping up the work.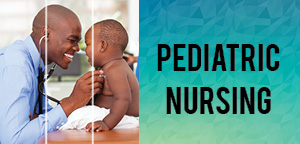 A midwife is a recognized responsible professional appointed to work with women and provide necessary advice, support and care during pregnancy, labour and postpartum period along with conducting birthing procedures and for caring newborn or infant. Duties of midwife include preventive measures for normal birth, detection of complications in child and mother, accessing medical care and carrying emergency measures. Midwife also act as counselor for health and education for women as well as family and community. As a counselor, a midwife must include antenatal education, preparation for parenthood, and may cover sexual or reproductive health, women's health and childcare.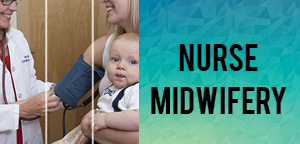 Psychiatric and Mental Health Nursing
Psychiatric nurses are nurses appointed for specializing in mental health, caring for people ofall ages who are experiencing mental disorders. Mental disorders include schizoaffective disorder, psychosis, suicidal thoughts, eating disorders, personality disorders, mood disorders, schizophrenia, paranoia, self-harm and anxiety disorders. Nurses receive a special training in building therapeutic alliance, psychological therapies, administering psychiatric medication and dealing with challenging behavior.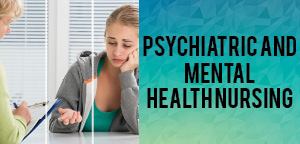 Hospice and Palliative Nursing
Hospice care is focused on seriously ill or chronically ill patients for attending their emotional and spiritual needs. In Roman Catholic tradition, hospices were the places for travelers and pilgrims along with places of hospitality for wounded, sick or dying. Modern concept of hospice is explained as palliative care given in hospitals or nursing homes to the incurably ill and also for those people who are willing to spend the last months of their lives in their homes. Palliative care is specialized nursing and medical care for people with life-limiting diseases. it provides relief from pain, symptoms, mental stress and physical stress. The aim is to improve quality of life of the ill person and his family.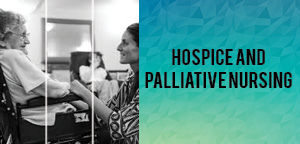 Veterinary nurses assist veterinary physicians to carry out animal healthcare procedures. Veterinary nurses come under the category of paraveterinary workers and can also be addressed as veterinary assistant, veterinary technician, veterinary technologist etc. some countries allow suitable qualified paratveterinary workers for autonomous practice for performing minor surgeries while some restrict only to assist the veterinarian.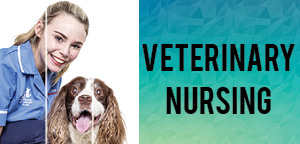 Cancer nurse or oncology nurse specializes in taking care of cancer patients. An oncology nurse must have advanced clinical experiences and certifications further from bachelorette degree. It focuses on meeting the needs of cancer patients during their illness along with symptom management, appropriate screening procedures, preventive practices, caring and supporting upon the end of life time. Along with taking care for the patients, an cancer nurse should manage side effects associated with cancer and treatment. Nurses should also have proper knowledge about the pharmacological and non-pharmacological interpolations.
Nursing is considered as stressful profession and is amongst the highest level of occupational stress as compared to other professions. Major factors responsible for stress include workload, shift work, physical labor, emotional labor involved in nursing, emotional attachment with the patients, psychosocial stress etc. This stress on nurses can put them into risk of short term and long term illness including psychiatric disorders, stress related disorders, sleep disorders, illness in general and even mortality in some cases. Apart from this emotional stress, dilemmas, risk of infection, gender discrimination and perplexing behaviors of colleagues and patients are amongst the major challenges in nursing.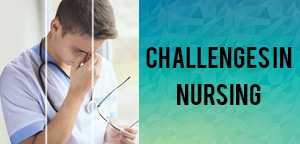 In earlier times, healthcare was concentrated on religious institutions, with spiritual and physical needs addressed at the same time. Florence Nightingale the pioneer of modern nursing, emphasized on the need of nursing to honor spiritual and psychological aspects of patients for promoting health. But on increase in scientific knowledge, healthcare in 19th and 20th century focused on curing diseases and providing medically approved treatments, and spiritual care became of less importance. Faith community nurses are aware of religious beliefs and about life transitions such as birth, marriage, divorce, illness and death and impact on mental and spiritual healthcare and are supposed to support the mental health.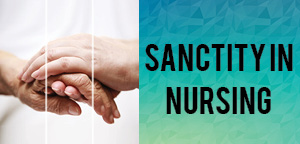 Emergency nursing focuses on the care of patients undergoing medical emergencies that is who are in need of immediate medical attention so as to avoid long term debility or mortality. Emergency nurses must have knowledge of legal issues impacting healthcare such as handling of evidence, consent, involuntary psychiatric holds and mandatory reporting of elder and child abuse.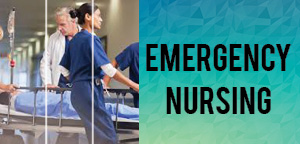 Primary Health Care Approaches
Primary health care denotes vital healthcare with socially accepted technology and methods so that it will be universally accessible to individuals, families and communities. The ultimate aim of Primary Health Care is achievement of better health services. It has acquired significant gains even in adverse economic and political conditions. Primary health care approaches have evolved in many different backgrounds for disparities in local priority health problems and is known as Selective Primary Health Care approach.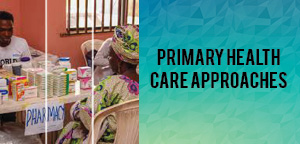 Primary care nursing emphasizes continuity of responsibility to provide complete care to the patients while they are in the hospital. Primary healthcare nurse promotes wellness and health and pursues to prevent injuries and illness. Primary healthcare nurse promote participation of patients in planning and implementing healthcare as duty and right. Primary health care nurses concede culture, dignity, values, rights and beliefs of individuals or groups.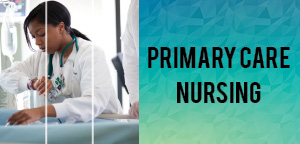 Primary healthcare services are often commonly known as family doctor, GP surgery, Medical center, etc. along with other health professionals like psychologists, midwives, practice nurses and not just doctors. Primary health care centers are the places where most of the referrals and consultations start and many treatments take place. Patients also get referrals to specialists in secondary care while their general practitioner is kept informed about the progress of the patient.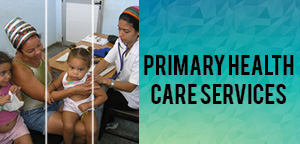 Principles in Primary Healthcare
In the Alma-Ata document, both overall approach to health policy and service provision and level of care were discussed. In low income and middle income countries, primary healthcare is considered as first level of care. Whereas in low income countries, system wide strategies are observed where they face noteworthy challenges in healthcare.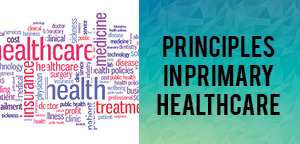 Market Analysis
Five years till 2018, the revenue of Nursing Care facility Industry was expected to grow. Because of the need of services provided by nursing homes, industrial revenue grew progressively in the period of 5 years as the population of aged and infants increased with increased in demand of industrial supplies. Up to 2023, the industry is expected to expand as there will be increase in the number of population above 65.
Global Long Term Care Market which includes; Home Healthcare, Hospices, Nursing Care, Assisted Living Facilities etc. was estimated to be USD 718 Billion in the year 2015 and was expected to grow at 6% CAGR over the forecast period. This growth is expected because of the increase in the disabilities, funding by the government, lack of skilled nursing staff and increase in the number of baby boomers.
According to the Housing America's Older Adults-Meeting, percentage of people aged above 50 was expected to grow by 70%. Extension in the life expectancy has led to an increase in number of disability cases. This expectancy has resulted in the demand of affordable care homes, which provide services for chronic care, post-hospital care and memory care.
U.S. Long Term Care market, 2013 – 2024 in USD Billion (by service)
In January 2016, American Association of Retired Persons (AARP) affirmed free income tax assistance service for people above 60 years of age. The nursing care facility is out-of-pocket burden when it comes to long term care facility. 50% of the expenses are covered by Medicare and the insurance coverage system is expected to be improved by the affordable care act. Government is also taking interest in decreasing the cost burden of the people who are not able to afford long term care facilities by refining coverage of insurance and decreasing the premiums which are required to pay overall.